Nebraska Processed Angus Beef, Pork, Bratwurst, Sausage & Smoked Meats Shipped Nationwide

Due to potential UPS strike, we are temporarily down

CHECK OUT OUR SPECIALS!

Visit our store at 214 Beaver St., St. Edward, NE! We will provide a complete listing of walk-in specials!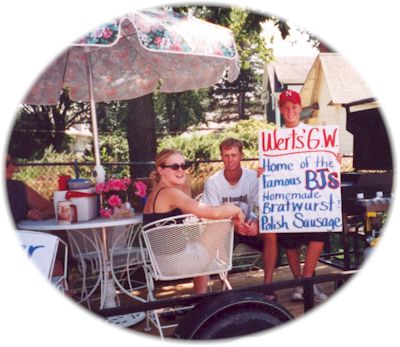 Order our Meat Products
(Click on a category below)

(Check what is currently in your PayPal Cart by clicking on the button below)

Browse

Gift Boxes

History

Mail Order/FAX

Packaging

Returns/Refunds

Shipping

Specials

FAMILY OWNED & OPERATED!
WE USE CORN-FED ANGUS BEEF & OUR CERTIFIED PORK

Werts' G.W., Inc.
P. O. Box 183, 214 Beaver St.
St. Edward, NE 68660
402-678-2661 FAX: 402-678-2379

by McGee Designs, 2005-2023